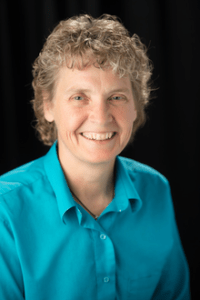 Social Links
Watch Nancy Present "Why People Do What They Do" at The University of Tulsa
"Trigger action and build knowledge when you bring in this dynamic Triathlete to engage your team in an interactive learning environment."
A competitive triathlete, two knee replacements, preachers kid, college athlete, funny – all of these words describe Nancy Gunter.   Dynamic, engaging, humble, knowledgeable, and passionate – those are words used to describe Nancy as a Speaker, Trainer, Executive Coach, and HR Consultant.  
Nancy is the President and CEO of Gunter Training, a partner with Exceptional Leaders Lab and the past Chief Learning Officer for the YMCA of Greater Tulsa.  For 35 years, she worked for YMCAs in North Carolina, Mississippi, Texas, California, and Oklahoma leading staff, Executive of YMCA Branches, and ultimately 13 years in the C-suite.  In May 2008 Nancy finished her Master's Degree in Organizational Management and Leadership.  Her graduate project was on retaining the generations through supervision where she did the research for two years on the four generations at work.  She has continued her research of the generations and most recently the 5th generation that is just starting to enter the workforce. She has also studied Emotional Intelligence for the last 17 years and the impact it has on the work environment.  She has led many sessions on Emotional Intelligence guiding organizations in understanding why people act and react as they do. 
As a Speaker and Trainer Nancy engages with the audience in a humorous, yet informative way, giving the opportunity for people to open up, broaden their perspective and learn.  Her passion for learning and in turn teaching others and opening minds is tremendous.  She uses her humor as well as group interaction to create opportunities for sharing wisdom and knowledge.
As an Executive Coach, Nancy uses her desire to learn, empathy, and passion for helping others excel as she coaches managers and C-suite leaders to become the best version of themselves.  She genuinely sees the person and what they do well and then works with them to develop these talents into strengths they rely on every day.
As an HR Consultant, Nancy's desire to learn and understand a company's culture, their people, and their products makes her an HR Consultant that is truly a business partner.  She has the knowledge and certification to develop solid practices and policies that will fit the desired culture of the company while setting them up to manage current and future risks.
Nancy has been a speaker for a variety of companies including HUD, Anheuser Busch Credit Union, Oklahoma State University, Meridian Technology Center, City of Stillwater, Parent Child Center of Tulsa, Oneok Gas Company, YMCAs from coast to coast, Littlefield Advertising Agency, and many others.
Nancy is a member of the National Speakers Association, a Gallup certified strengths coach and ELL Certified Executive Coach, and holds the SPHR and SHRM-SCP certifications.  
Due to her love for adventure and activity, Nancy has traveled extensively reaching five continents and training on three of them.  Nancy also enjoys all types of sports and continues to participate in Sprint, Olympic, and Half-Ironman triathlons.